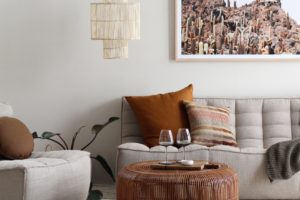 Buying a home usually represents your single biggest investment – and debt in Real Estate
The home buying process is one of the most exciting, and frequently stressful, experiences you'll ever go through. This holds true whether you've bought many homes or you're looking to buy your first, whether you're in the market for a new primary residence, an investment property or that perfect holiday getaway. Today's real estate market can offer more opportunities, yet can be filled with more risks, than ever before. There are a multitude of factors to consider and decisions to make. When home buying, it's crucial to have all the available resources necessary to make a well-informed decision, as well as the time required to make use of those resources. It's important to enlist the help of a trusted real estate professional who will be able to provide expert guidance at each step of the buying process. Finding and purchasing a home includes the following steps, which we'll examine in more detail throughout guide:
1. Define your goals, research your options, make your plans
Given that buying a home is such a big step, it's very important to educate and prepare yourself as much as possible. This means clearly determining the reasons you're buying and what kind of home you're looking for. Since buying and financing a home are so closely related, it also means examining your current financial situation and projecting how much you can afford. Once you've answered these questions, even tentatively, you'll be in a better position to research housing and mortgage options, and create an action plan and timelines for moving forward. Although it is possible to do this yourself, you may benefit by consulting an experienced real estate professional right from the start.
2. Contact a real estate professional
Buying real estate is a complex matter with many factors to consider since no two homes or transactions are exactly the same. Moreover, with all the unique opportunities and potential pitfalls of the current market, it's more important than ever to contact a real estate professional once you've decided to buy. When choosing a real estate professional to guide you through the property search, financing, negotiation, and transaction processes, you should consider their local market knowledge, experience, and track record – Matt Wineera
3. Get pre-approved for a loan
We recommend that you get pre-approved for a loan before you start viewing homes with the serious intention of buying. The pre-approval process involves meeting with your Bank or Mortgage Broker and authorising them to examine your current financial situation and credit history. On the basis of this examination, they may provide you with a document detailing the amount you can borrow to buy a home.
The benefits of pre-approval include:
You'll know what you are eligible to borrow and be able to plan accordingly
As a qualified, motivated buyer you'll be taken more seriously when you make an offer
Lenders can tell you if you qualify for special programs that will help you afford a better home (particularly if you're new to home buying).
Real estate financing is available from many sources, and an experienced real estate professional will be able to suggest lenders with a history of offering excellent mortgage products and services.
4. View homes and select THE ONE
Simply put, the key to the home search process is knowing what you're looking for. Among other things, that means distinguishing between "must-haves" and "like-to-haves". That said, here are a few recent facts about the search process that might put your experience in perspective:
92% of buyers use the internet or mobile apps to search for homes.
The typical buyer searches for 12 weeks and views 12 homes.
97% of buyers view real estate agents as important in the home buying search process.
There are many benefits to starting the search process on a real estate professional's website, like the one you're on now. You can view online many homes and their details, access neighbourhood info, and read helpful blog posts. However, it's also important to view homes in person. While the property details may seem similar online, homes can be very different in terms of layout, design, workmanship and other aspects. Ideally, you should view homes with the help of an experienced real estate professional who'll notice things you might miss, provide expert analysis, and act as an impartial sounding board.
5. Make an offer and negotiate with the seller
Once you've found the home you'd like to buy, it's time to make an offer. Your real estate agent has Sale and Purchase Agreements that are used for these transactions . These agreements enable you to specify a sale price and also allow for the inclusion of your clauses specifying various terms of purchase, such as the dates by which your purchase conditions need to be satisfied and the possession date ( when you move into the home) and your deposit amount to be paid when your conditions have been satisfied. You should carefully review these clauses with your real estate professional to be sure that they accurately express your intended offer and you should seek legal advice before signing Your offer to purchase. In addition to drawing up the contract, your real estate professional will be happy to address all of your questions about the offer process. Once your written offer has been prepared by your real estate professional and signed by you, he or she will present it to the seller and/or the seller's representative. At that point, the process may vary somewhat. Generally speaking, the seller can accept your offer, reject it, or counter it to initiate the negotiation process. Successive counter-offers, with deadlines for responding and meeting conditions, may be exchanged between you and the seller until a mutual conditional agreement is reached or the negotiations breakdown. Negotiations involve many factors relating to different market conditions, the home itself, and the sellers.
6. Secure your financing
Once you have a conditional agreement, it's time to return to your chosen lender or Mortgage Broker to finalise your mortgage details This means finalising your deposit payment, interest rate, regular payment schedule and all other financial conditions associated with your purchase. Unfortunately, too many buyers suffer negative consequences from not fully understanding their financing decisions. Thus, it's crucial for you to work with people you trust. In this regard, a good real estate professional can really help you through this process.
7. Close the deal
If you've efficiently taken care of everything connected with purchasing your new home, taking ownership should be a positive joy with no surprises. Key steps to settlement and possession of your home include : Getting a title search – legal document relating to ownership of the property – to ensure that there are no claims against the title of the property. This is done by your Lawyer when they receive a copy of Your Sale and Purchase Agreement thats been completed and accepted by You and the Seller. At the final walkthrough or pre-settlement inspection you will be given the chance to look at the home one last time before you pay the balance of the Purchase price to make sure it's in the same condition as when you signed the Sale and Purchase Agreement. The settlement date will include paying the balance of the purchase price and your legal fees.
Oh, and one more thing – you'll get the keys! Your real estate professional will arrange to deliver the house keys to you once the Seller's Lawyer has confirmed that they have received all the money's due from the Purchaser's Lawyer. In most cases, Possession Date and Settlement Date are the same day.
If you have a question on the local Real Estate market, or should you spend money on a renovation of your home before you sell, or how to contact a Mortgage Broker, or any information about a local area, just call Matt Wineera on 0274 951 536 who is always on hand to answer your query. His advice is given freely and without obligation.
Work with Matt Wineera who lists and sells homes in the Tauranga, Mount Maunganui and Papamoa areas.
Want to know what's happening in the market in real time? Ask Matt to explain the real time data available in the weekly publication of the Ray White NOW book. Chat, txt or DM Matt today 0274 951 536
Check out what clients have to say about Matt
Matt continually achieves great results for Home Owners through his negotiation skills and vast real estate experience, knowledge and expertise.
Matt is very passionate about real estate and loves being at the coal face.
You can also check out, follow & like Matt's Instagram posts and Facebook page
Give Matt a call now 0274 951 536
Or click this Facebook link to schedule a no obligation FREE Current Market Report for Your Home.