If you've chosen your listing agent wisely, he or she will determine the most likely buyer or buyers for your home and then laser-focus their marketing materials and strategies to that pool of buyers. Various studies of what different types of buyers are seeking in a home help the agent figure out which of your home's features will attract them. Overall, if your home offers better energy efficiency (Solar Water Heating or Solar Power) than your competition, expect it to be popular with potential buyers. Other turn ons for buyers include floor plans that can be personalized and a home that is easy to maintain. All of these features are more in-demand to buyers than a home with the latest technology.
Also remember that "less is more" in terms of creating space in all area's of your home like the living area and the bedrooms – declutter and get rid of those things that you've been hanging onto for that " just in case I need it moment "
Interior features that repel homebuyers
When asked what they dislike most about their current homes, the majority of homebuyers report that the outdated features drive them nuts. In fact, these are the most common features they are fleeing:
Linoleum floors
Popcorn ceilings
Wood paneling
Ceramic tile countertops in the kitchen
Shag carpet
Avocado green appliances
Yes, I'm sure you love that wallpaper you put up in 1988, but buyers will hate it. The same goes for the "gold" bathroom taps or those with plastic faux crystal handles.
Features buyers love
In America wood flooring is still the overwhelming favorite among buyers, with 65 percent of those surveyed showing a preference for it. Internet connectivity (ethernet and USB ports) came in second, with 44 percent of respondents. Surprisingly, 56 percent said they were willing to give up square footage in a home if it meant having a larger section. And, across all demographics, the most important exterior feature of a home is "distance from neighbouring homes." Broken down by generations, here are some of the home feature preferences: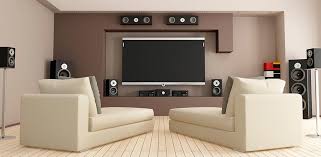 Millennials
Whirpool tub
Home theater
Wine refrigerator or cellar
Dining room
Darker, richer wall color
Gen Xers
If you have a larger home in the suburbs, members of this cohort may be your buyer. Gen X homebuyers are seeking:
A detached single-family house.
A home with lots of square metres (the average, according to study respondents, is 215 sqm).
A single-level home, or one with the master bedroom on ground level.
A home near trails or other amenities to help them keep fit.
Baby boomers
A home with large living area
Planned gated community with amenities and a resort-like vibe and retirement villages with medical & other services on hand.
A neighbourhood with convenient shopping and medical services
Boomers seek low-maintenance homes with large rooms and plenty of storage.
Even homeowners on tight budgets can make minor changes to the home to attract more interest. Small changes, such as changing out dated kitchen and bathroom taps, updating light fittings, replacing curtains or drapes and replacing dated flooring with something attractive yet inexpensive can make a world of difference. If your local hardware store is having a paint sale then painting the interior or exterior of your home is another cost effective way to add value and appeal to your home.